Heneghan, White, Cutting & Roentz Insurance Agency is proud to be the oldest continuous running business in Jersey County, and one of the oldest insurance agencies in the state of Illinois. In 1859 Isaac Harbet started a small agency representing the Home Insurance Company. Shortly thereafter, Leonard M. Cutting Sr. purchased the agency and renamed it the Cutting Agency.  Mr. Leonard was succeeded upon his death in 1893 by his son Leonard Cutting Jr. In 1909, Leonard Jr. transferred his interests in the Cutting Agency to his cousin D.E. Beaty who retained the name and took on the title of "Manager." In the 69 years since its establishment, under the ownership of D.E. Beaty the agency grew in reputation and size, and in 1931 he sold half of his interest in the agency to Irving White. Irving White was a "cashier" at the Jersey State Bank with a reputation for fair dealing, and knowledge of merchandising, banking, and farming.  D.E. Beaty believed that Mr. White's reputation was a "…warrant to the public that the Agency's high standing of insurance service will be steadfastly maintained and improved." Thus the White-Cutting Agency was formed and prosperity followed in the decades to come.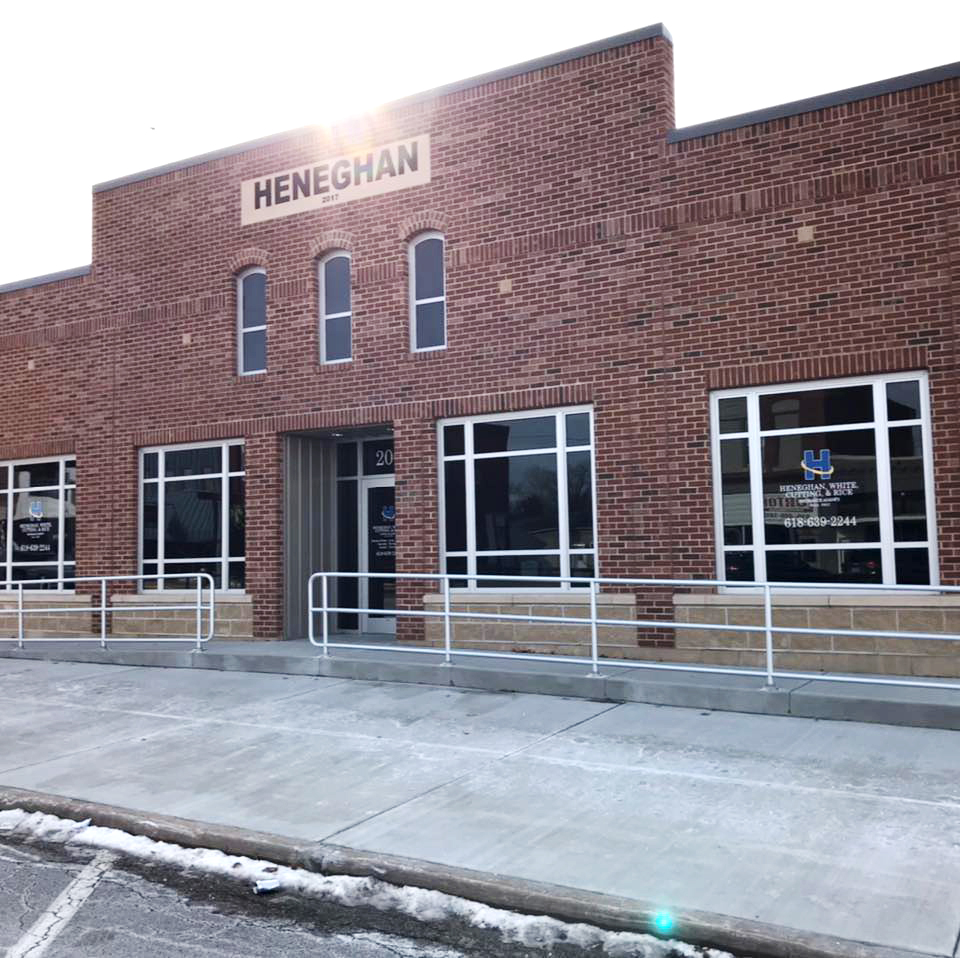 In 1946 Irving White's son, Charlie, returned from service in World War II and took ownership of the agency. Charlie White owned and operated the White-Cutting Agency for more than 40 years until he sold the agency to Steven Rice of Jerseyville in 1987. Mr. Rice added his name to the legacy and it took on the expanded name of White, Cutting, and Rice Insurance Agency. In 2010, after working as an independent insurance agent for 20 years, and starting his own insurance agency, Joseph Heneghan's own Heneghan Insurance Agency purchased White, Cutting, and Rice and thus became Heneghan, White, Cutting and Rice Insurance Agency. The agency continued to grow and in 2018 broke ground on a brand new, large insurance office on the busiest street through Jerseyville. In October of 2021, the Vice President of the agency, Ray Roentz, CIC purchased the majority interest of the business, ensuring a new chapter to its storied history.
Contact Us for a Quote!
Finding the right insurance can be time-consuming. 
Let us do the leg work for you!